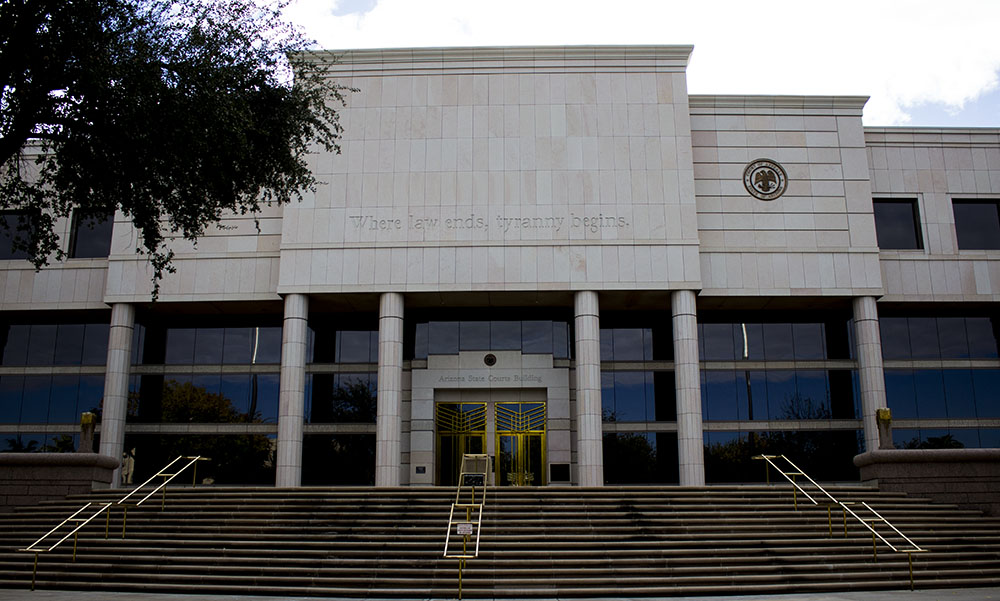 Current Arizona Supreme Court Justices (Part 1)
Current Arizona Supreme Court Justices (Part 1)
Every state in the United States has its own justice system, meaning that each state has its own supreme court. Arizona has had a long history of both good and bad Supreme Court justices, depending which side of the political spectrum that you fall on. But do you know who our current Supreme Court justices are? Unlike the federal Supreme Court, Arizona only has five justices. This list will cover who our current justices are, and just a little bit about them:
Justice Ann A. Scott Timmer
Serving as the only woman who is on the Arizona Supreme Court, Justice Timmer was selected by previous governor Jan Brewer in 2012. Prior to her most recent position, she served as the chief judge in the Arizona Court of Appeals in 2000 by republican Jane Dee Hull. The majority of her career has focused on the practice areas of homicide, as well as both commercial and employment litigation. Her tenure is scheduled to last throughout November 2017.
Chief Justice W. Scott Bales
Chief Justice Bales, appointed by former governor Janet Napolitano in 2005, is tenured to serve until the year 2021. Chief Justice Bales has an impressive academic resume, earning his undergraduate degree with summa cum laude from Michigan State University, receiving a masters in economics as well as a J.D. from Harvard in 1980 and 1983 respectively. Before his current position, Chief Justice Bales was once a teaching fellow at Harvard, and clerked for both Justices Joseph Sneed and Sandra Day O'Connor. He has won numerous awards for his work in the legal realm.
Justice Clint Bolick
Justice Bolick is the most recent member of the Arizona Supreme Court. Selected by current governor Doug Ducey in 2016, Justice Bolick's position is on track to last until 2019. Not only is he the most recent justice to be appointed, but he is actually the very first independent to be selected to serve on the Supreme Court. Before his current position, he was most well-known for his position as a lawyer at the Goldwater Institute, gaining popularity as the co-founder of the Institute for Justice.
Read Part 2 Here.