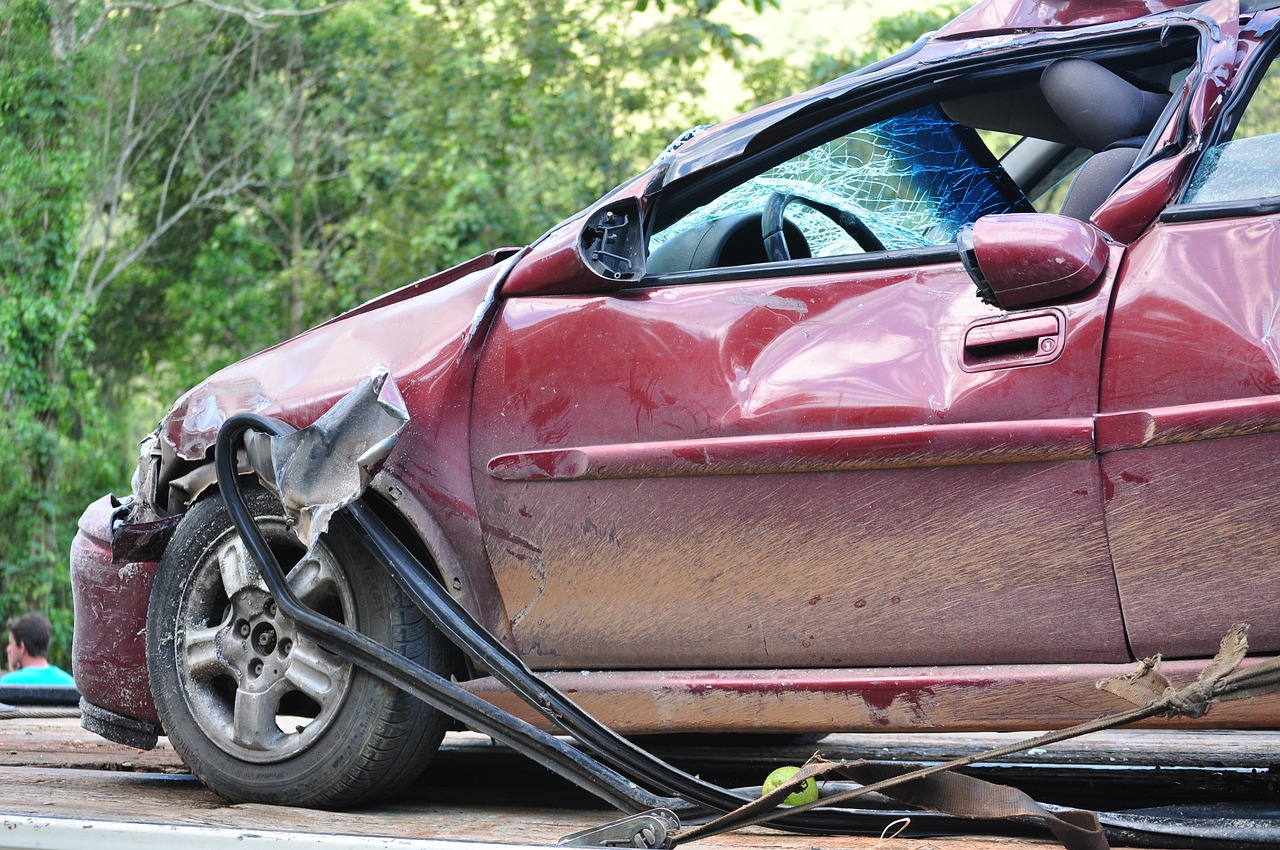 What to Do After Getting into a Car Accident

Getting into a car accident is a scary experience. There are many things to do after a crash, so it's important to be prepared. Knowing what to do ahead of time can help you remain calm and protect yourself. Here are six steps to take immediately after a car wreck to ensure you follow Arizona law.
What to Do After a Car Accident
1: Get to Safety
In Arizona, it is illegal to drive away if you are involved in a car crash. According to Arizona Revised Statute (ARS) 28-661, the driver involved in an accident is required to immediately stop at the scene of the accident, or as close to it as possible without further obstructing traffic. 
The penalties for failing to stop vary depending on the circumstances. For instance, if the accident caused serious injury or death, failing to stop is a class 2 felony. Failing to stop after an accident that caused a minor injury is a class 5 felony. If the accident only caused vehicular damage, failing to stop is a class 1 misdemeanor. 
So, if you can, pull over to a safe location after the crash and turn on your hazard lights. If your car is badly damaged and no longer safe to drive, you and your passengers must exit the vehicle and get to the side of the road or the sidewalk. However, if you (or a passenger) are badly injured, stay where you are and call 911 immediately. 
2: Help the Injured
Offering help after a car accident isn't just the right thing to do, it's also the law. Under ARS 28-663, a driver involved in a car accident must offer "reasonable assistance" to any person injured in the accident. That includes taking the person to the hospital if the situation is so urgent that you are unable to wait for an ambulance to arrive. Failing to offer assistance is a class 6 felony. 
It's also important to immediately tend to your own injuries. Even if you don't think that you sustained any injuries, you should seek medical attention after leaving the scene. You could have an injury that you aren't aware of at the time. Neglecting to seek medical attention right away can prevent you from getting the compensation you deserve if you are diagnosed with an accident-related injury later on. 
3: Get the Other Driver's Information
Drivers are also required to provide certain information after an accident involving an injury, death, or property damage. You must show your driver's license and give your name and address as well as the registration number of the vehicle you were driving to the other drivers involved. Failing to do so is a class 1 misdemeanor.
4: Call the Police
Some states give you up to 30 days to report an accident. But in Arizona, drivers involved in a crash are required to give notice of the accident immediately, according to ARS 28-666. Call the police, the county sheriff, or the highway patrol and wait for them to arrive. If injuries or property damage are involved, the officer is required to write an accident report, which can be used in a related insurance claim or lawsuit. 
To ensure that the officer makes an accurate report, be honest and specific about everything that happened. For instance, let them know if you suspect the other driver of driving under the influence, if there was an obstruction in the road, if you were speeding, if the other driver's headlights were off at night, etc. 
5: Document the Damage
Make sure to take photos of any damage to your vehicle, physical injuries, hazards that caused the accident, and signposts or other landmarks signifying where the accident occurred. This evidence will help support your insurance claim or lawsuit down the road. 
You should also collect statements and contact information from nearby pedestrians, the driver/s involved, emergency responders, or other witnesses. Keep in mind that it is illegal to interfere with a police investigation, so do not ever get in an officer's way while you collect your evidence.
6: Report the Accident to Your Insurance
Another important follow-up task after an accident is to report it to your insurance provider. Because Arizona is a fault-based state, the driver found responsible for the accident will have to use their insurance to pay for the other driver's damages. 
Scottsdale Personal Injury Lawyer
If you were injured in a car accident, Van Norman Law can help. Our experienced team will help you build a strong case and secure you the compensation you deserve. We can also help with your defense if you were charged with a civil traffic violation. Call us at 480-481-0616 today to discuss your case and schedule a free consultation.
Images used under creative commons license – commercial use (11/23/2022). Image by Netto Figueiredo from Pixabay