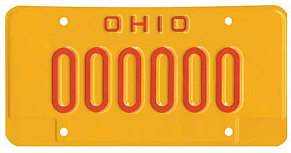 New DUI laws in Ohio
New DUI Laws in Ohio
No matter where you are living in the United States, one thing is guaranteed — there is a drunk driving law implemented in every state. However, the actual laws themselves vary state to state, with some passing new laws while others stay relatively stagnant.
Most recently, a new law was passed by the state of Ohio in an effort to curtail repeat drunk driving offenders.
The new law, entitled "Annie's Law" is named after Annie Rooney, who was killed by a repeat drunk driver nearly four years ago.
New Features Implemented in Ohio Effective Immediately
Prior to this law being passed, a judge only had the ability to view a drunk driver's previous driving record up to 6 years. Now, a judge has the ability to pull 10 years' worth of driving records to use in their final ruling.
If you are caught drunk driving for the first time, the previous 13 month license suspension will be cut in half if the driver decides to use an interlock device (better known as a breathalyzer) in their vehicle. These devices stop the car from turning on if the driver has a BAC above the legal limit.
Additionally, all first-time offenders will have their driver's licenses suspended for one entire year, which is doubled the allotted time period compared to the state's previous license suspension law.
Remember to Drink Responsibly
With an average of nearly 1,000 drunk driving related deaths in Ohio every year, there is bi-partisan hope that this will without a doubt reduce the number of drunk drivers on the road.
While these new laws are quite harsh, no one should ever be drinking and driving, especially if there is excessive alcohol involved.
With companies like Uber and Lyft more popular than ever, drunk driving should not be a problem in today's society.
Contact Van Norman Law for DUI Defense in Scottsdale & Phoenix
Do you need DUI/DWI defense team that will take care of you? Trust Van Norman Law to provide the best protection. Contact us today!