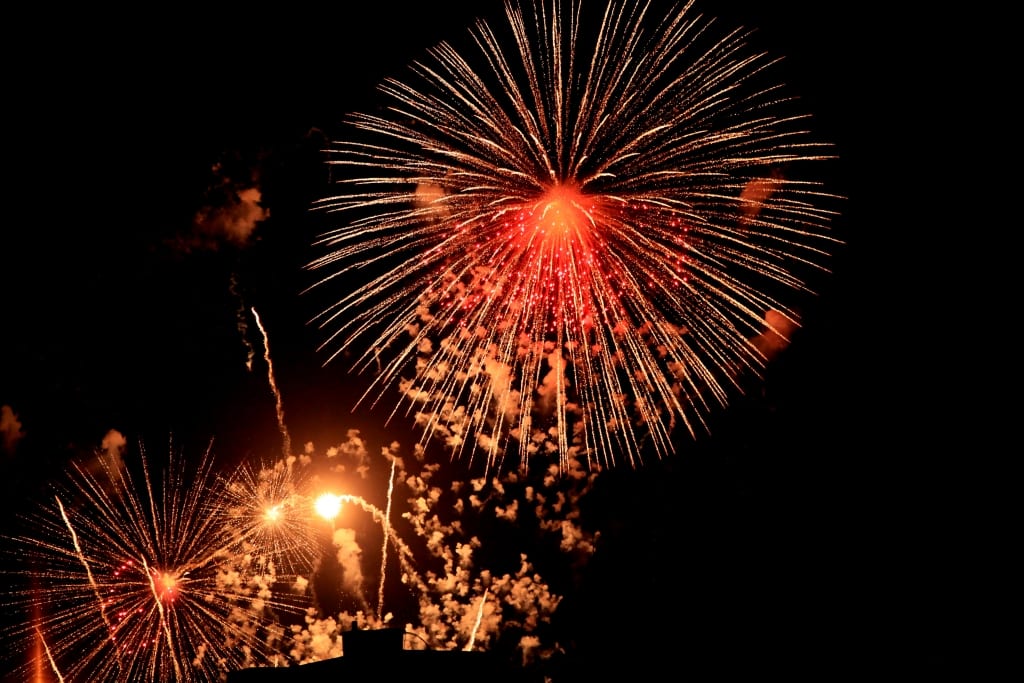 Fourth of July Fireworks Fun

Ah, the Fourth of July. One of our absolute favorite holidays. What could be better than sitting on the grass with your family and friends with a juicy burger on your plate and cold drink in your hand, while fireworks light up the sky? It sounds like perfect time, doesn't it? When we paint that Fourth of July picture in your head, what is the one thing that stands out from everything else? What was the one part of it that just screamed "FOURTH OF JULY"? The fireworks, right? Today we are going to discuss the laws and regulations pertaining to fireworks here in Arizona.

What Regulations

The sale and use of fireworks are currently regulated by Senate Bill 1158 which was signed into effect by then Governor Jan Brewer on April 22nd, 2014. Before the bill, it was illegal to sell and use fireworks here in Arizona without the proper permits. The bill prohibits counties with populations larger than 500,000 to ban fireworks. However, SB 1158 did not turn Arizona into a fireworks free-for-all. Let's look at the current regulations.

What, When, Where, and Why?

Under SB 1158, the SALE of permissible consumer fireworks is permitted between the dates of May 20 – July 6, as well as December 10 – January 3. The USE of permissible consumer fireworks is permitted between the dates of June 24 – July 6, as well as December 24 – January 3. Further, you must be at least 16 years old to purchase fireworks. Selling or using fireworks outside the permissible dates, or selling fireworks to underage individuals is a Class 1 Misdemeanor and will result in a fine of $1,000.

The list of permissible fireworks includes wheels, ground spinners, sparkling devices, cylindrical and cone fountains, and illuminating torches. For more information, review THIS chart provided by the City of Phoenix.