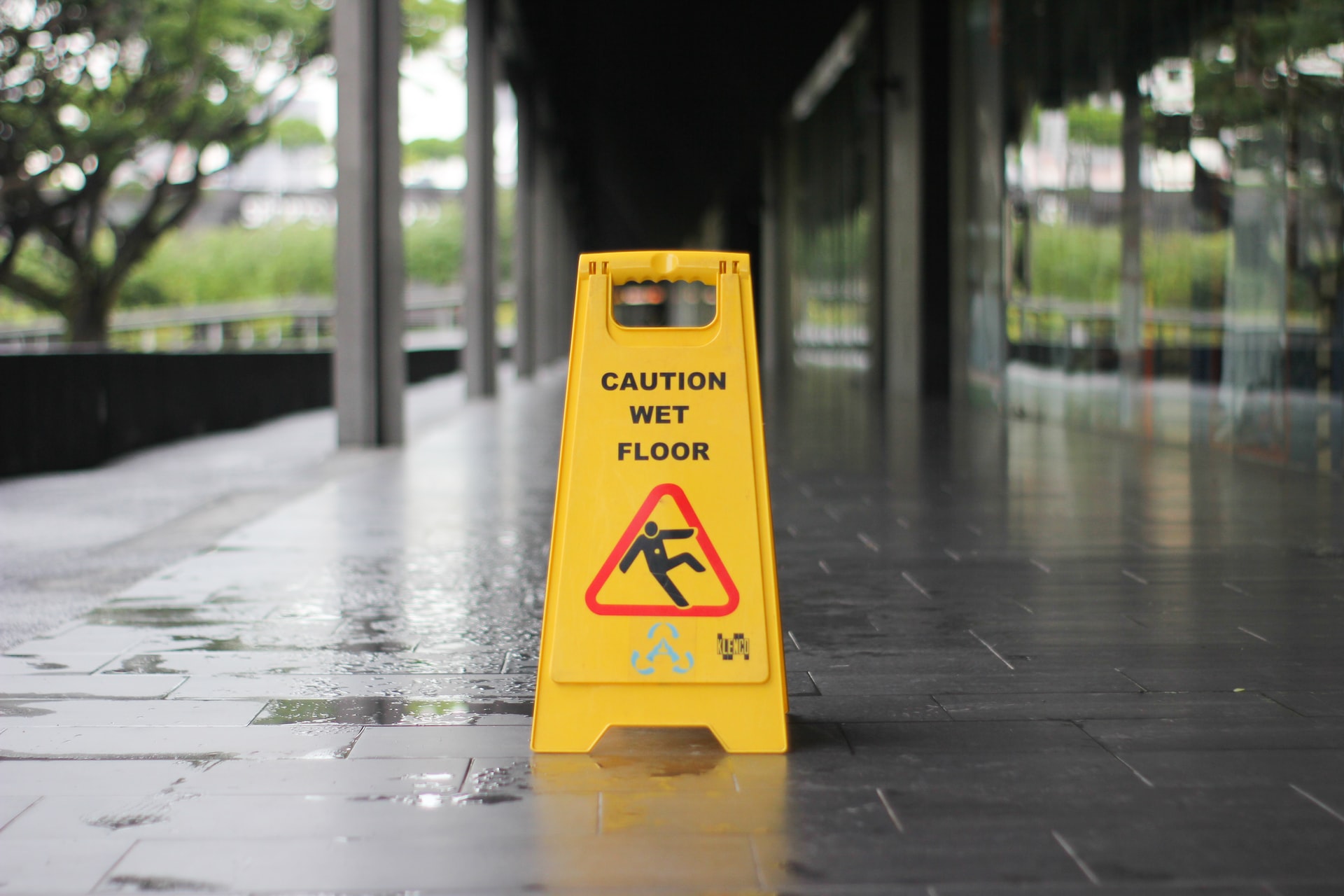 What Should You Do After a Slip and Fall Accident?

When you slip and fall on someone else's property, it's important to seek medical care right away. However, that isn't the only immediate action you should take. Knowing exactly what to do after a slip and fall accident will ensure that you are able to pursue a personal injury case if negligence was involved. 

At Van Norman Law, we fight for Arizonans to get the compensation they deserve when someone else is responsible for their injuries. Read on to learn exactly what to do after you fall at work, in a store, or on another person's property. 
What to Do After a Slip and Fall Accident: Five Steps to Take Immediately
1: Avoid Sudden Movements
The first thing you should always do after a slip and fall is to slowly check for injuries. Moving too fast or too soon after a fall could make your injuries worse, especially if you have a back injury or head injury. 
Signs of a serious injury include difficulty breathing and numbness in your hands, feet, arms, or legs. If you experience any of these symptoms immediately after a fall, or if you hit your head during the accident, remain still until paramedics arrive to prevent further injury. 
2: Report the Accident
Before you leave, make sure to report your accident to the property owner or to another authority. For example, if you slip and fall inside a business, report it to a supervisor or manager. If you fall at work, you should report it to your employer. If you require emergency medical care and are unable to report the accident before leaving the property, report the fall as soon as possible. 
In Arizona, you have up to two years from the date of the accident to file a lawsuit (as long as negligence was involved). However, it's best to report a slip and fall accident sooner rather than later. Having an official record documenting the accident and the fact that you reported it can help you build a stronger personal injury case. 
3: Gather Evidence
To further build your case, you need to gather all relevant evidence before you leave the premises. Take photos of your injuries and the unsafe environment where you fell, and document the conditions that made you fall. Wet surfaces, uneven floors or sidewalks, and potholes in parking lots are all examples of unsafe conditions that could cause a slip and fall accident. 
Keep in mind that you must be able to prove the property owner's negligence in order to pursue a personal injury case. If the property owner did not place proper signage warning people of a temporary hazard, make sure to document this in your photos as well, to prove that negligence was involved. 
It's also important to make a written record of what happened as well as when and where the incident occurred, and who you talked to afterward. If anyone saw the accident, ask if you can write down their name and contact information so they serve as a witness in your case. Keep all evidence and records relating to the accident in an organized folder to ensure you have everything you need when it comes time to pursue your case. 
4: Seek Medical Care
Whether or not your injuries seem serious, it's important to seek medical attention as soon as possible. Even if you aren't experiencing any symptoms, you may have an injury that could go unnoticed for a few days or even years. It's a good idea to see a doctor within the first 72 hours after the accident. 
Seeking medical attention after a slip and fall accident isn't just important for your health, it could be vital to your personal injury case as well. One of the factors you have to prove in court is that the accident caused your injuries. Medical records from the time of the incident will help support your claim.  
5: Speak with an Attorney
Before you do anything else, it's crucial that you speak with an experienced personal injury attorney. The team at Van Norman Law can help you determine whether you have grounds for a personal injury case. A personal injury attorney can also help you understand how to handle the property owner's insurance company. 
Do not post any details about the incident online, and do not give a statement to the insurance company before you've spoken with an attorney. This evidence could be used against you in court and hinder your case. You must avoid accepting or assigning blame for the accident until your case is closed to ensure the best outcome. 
Personal Injury Attorney for Slip and Fall Accidents in Scottsdale
If you were injured in a slip and fall accident due to a property owner's negligence, you could be entitled to compensation. At Van Norman Law, we're dedicated to helping Arizona residents secure the best possible outcome for their personal injury cases. Call480-481-0616 today to schedule your free consultation.
Images used under creative commons license – commercial use (6/13/2022). Photo by T.H. Chia on Unsplash