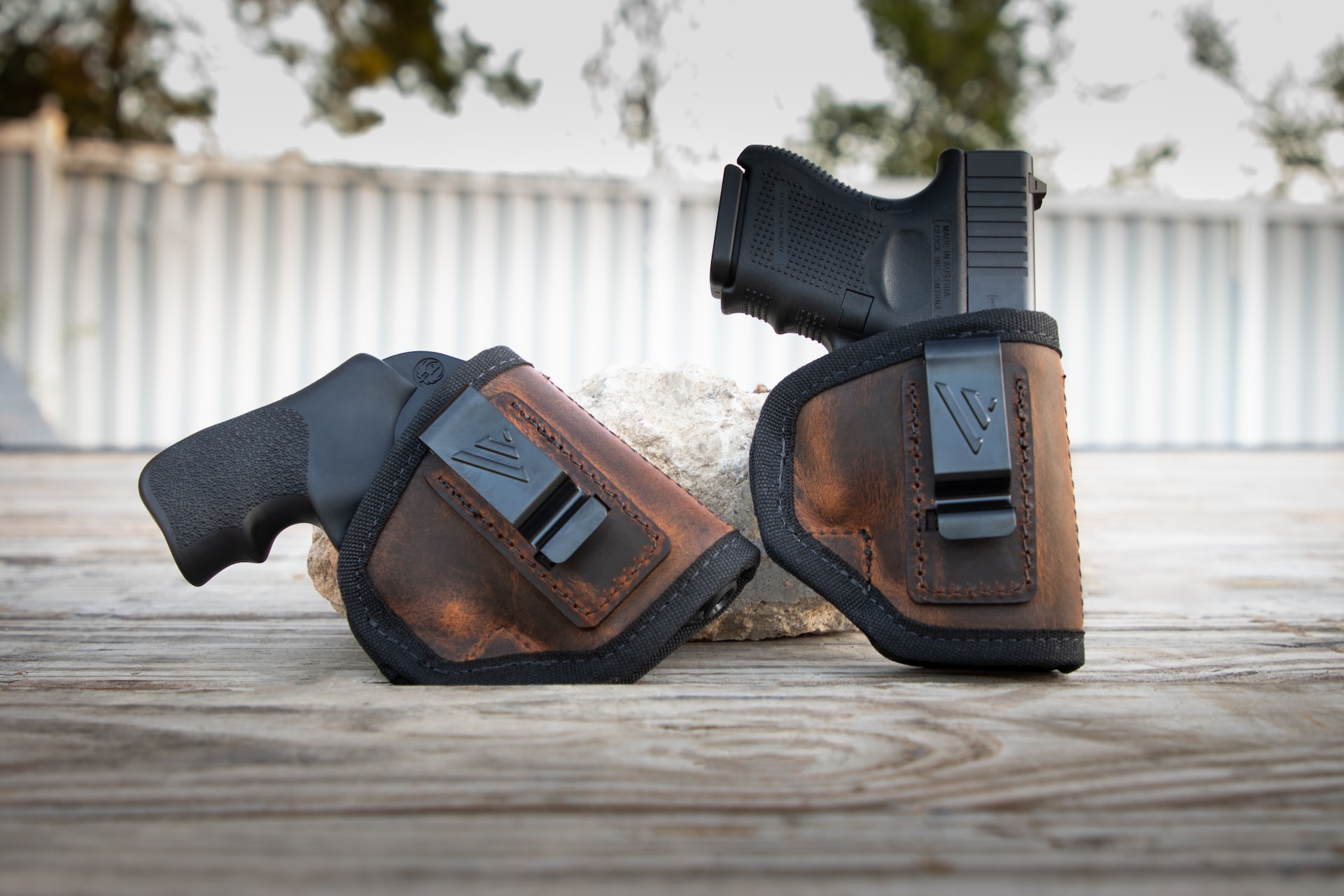 Is It Legal to Open Carry a Gun in Arizona?

Arizona's laws are very tolerant of guns. For instance, you are not required to register your firearms with the state. But there are still many restrictions to keep in mind when it comes to carrying a gun in public. We put together this guide on open carry laws in Arizona to help you understand your rights. 
The Ins and Outs of Arizona Open Carry Laws
Is Arizona an Open Carry State?
Under Arizona law, it is legal to carry a gun in public as long as the gun is visible to others, and you are carrying it with lawful intent. However, the gun must be holstered—you cannot tuck the gun in your waistband or hold it in your hands. 
Carrying an unholstered gun in a non-emergency situation could be considered disorderly conduct. When a deadly weapon is involved, disorderly conduct is a class 6 felony. If convicted, you could face up to 3 years in prison for a first-time offense, or up to 6 years with past felony convictions. 
Discharging a weapon when it's not in self-defense or outside of areas where it is legally allowed (like hunting areas or a supervised gun range) can also result in severe penalties. 
Who Can Open Carry in Arizona?
Most adults 18 and over can buy, possess, and open carry guns in Arizona. Minors are also legally permitted to open carry, as long as it is under the supervision of a qualified adult (parent, guardian, grandparent, or certified safety instructor acting with parent/guardian permission). 
Under Arizona Revised Statute (ARS) 13-3101, you are considered a "prohibited possessor" and cannot legally own a firearm if you:
Are considered a danger to yourself or to others 

Have been convicted of a felony in any state

Are serving a term in any correctional or detention facility

Are on probation for domestic violence or a felony offense
Prohibited possessors can file an application to restore their right to possess a weapon. 
Is It Legal to Concealed Carry in Arizona?
Arizona has a "Constitutional Carry" law that permits anyone aged 21 or older to carry a concealed weapon. That means you can carry a loaded and concealed firearm on your person without a permit or license, even if you live out of state. 
However, you will need to obtain a concealed weapons permit (CWP) if you wish to carry a concealed gun in other states. Getting a CWP in Arizona legally allows you to avoid certain restrictions, such as undergoing a background check if you want to purchase another firearm. 
Where Can I Carry a Gun in Arizona?
Although it is legal to carry a firearm in public, there are still many public places where it is illegal to have a gun. 
Without the proper permit, both open and concealed carrying is prohibited in the following places in Arizona:
Airports

School grounds

Public college and university grounds where a governing board has prohibited carrying weapons

Polling places on election days

Businesses that serve alcohol on the premises

Correctional facilities

Federal buildings

National parks

Game preserves

Military installations

Native People's reservations

Any other place where carrying a weapon is prohibited by federal, state, or local laws prohibit 
Scottsdale Criminal Defense Lawyer
If you're facing disorderly conduct or another gun-related charge in Arizona, you'll need a trusted lawyer on your side. The experienced team at Van Norman Law can help you understand your rights and build a strong defense. Give us a call at 480-481-0616 to schedule a free consultation to discuss your case. 
Images used under creative commons license – commercial use (12/29/2022). Photo by Garett Sitz on Unsplash